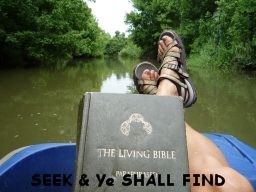 PROPHETIC WORDS & DREAMS DELIVERED by the HOLY SPIRIT of our FATHER in the heavens since January 2006...this is only a partial list

"1 Year of Plenty" + 4 "Not Good" May 28, 2018, in a dream, GOD revealed 5 BLUE SCREENS:
4 across top row. 1 on bottom row. He said, "1-Year of Plenty", and the single bottom row screen changed to Table set w/Bowl of Ripe Fruit, Loaf of Bread sliced at one end, & Block of Cheese. The 4 upper row BLUE SCREENS remained blue, taking on the words, "NOT Good" Understanding was given instantly, according to GOD's former "ONE HOUR" and 3-Land Map STAGES of revealed Time, Times & 1/2 a time. Please see our shares!

"LOVE KEY" 4-2-2015 GOD revealed the opposing Right Hand Key for Understanding the days of His Unrolling SCROLL!

"DRACO" & "RED SEAL" April 1, 2015 GOD
released 2 WORDS in one night. Read & consider
Revelation 5:9, 6:3 & Revelation 12.

"DRACONIAN KEY" March 31, 2015 GOD released the first Key for Understanding the days of His Unrolled SCROLL!

"LEGEND" March 30, 2015 GOD spoke to me about a "LEGEND Box" being "a Key for Understanding" His SCROLL/Map of Time.
"IT WILL ONE(1) DAY be A LEGEND" March 30, 2015 GOD added another dimension/layer to His WORD "LEGEND" (referencing USA)
"I WILL WASH MY HANDS of you" March 30, 2015 GOD spoke as I washed my hands on the way to record His Words...shook me to core.

"A CALENDAR BUILDING @ NEW YORK!" "2 7" were the domino-dot numbers it wore. March 8, 2015. GOD allowed the hands of a child to deliver His warning & demonstrate His Word "In those days the children will prophesy".

"LOOK! It's A BUILDING! one that looked just like 9-11 World Trade Towers after the 1st hit! March 8, 2015 GOD allowed the hands of a young child to lead me to Read HARBINGER by Jonathan Cahn. This book perfectly chronicles much of the prophecy GOD revealed 1st hand.

"THE DAY was APRIL 19"; "(He) WALKED AMONG Them 7 MONTHS & was No More", GOD gave 2 Words in 1 night, February 20, 2015

"TERAH"; "SALVATION is Thrown SHADOW" GOD gave me 2 Words in one night, February 4, 2015

"There is no judgment & no condemnation in Christ Jesus. There is a choice. Will you be a holy, set-apart people?" ~Holy Spirit
October 29, 2014 near sundown
"Don't Go Back; heed. The 1st hurdle is to yield." ~GOD spoke to me in the 6 o'clock hour on Shabbat morning, October 25, 2014 as we prepared to go to an event.

"Shavuot 22" ~
God October 21, 2014
delivered during the night...over & over. On this same night, GOD spoke to Randy as he slept,
"Aliyah, Aliyah, Aliyah!"
SNOW TSUNAMI Tidal Wave crashed into house I slept in with other sold out followers of Lord Yahshua. With the pounding waves, snow came under the closed bedroom door. Delicate snowflakes cascaded thru the air & landed on my face. A dream, October 19, 2014 (1st night after celebrating Sukkot/Feast of Tabernacles 2014)
"EZEKIEL 6" July 14, 2014 Please read this. It is foundational to understand GOD's Heart & the issue He has with all Israel (believers).
"THE END" July 17, 2014
God
said, then He led me to reread
Ezekiel
6...flowing non stop into
Ezekiel 7
which says
"the END
" numerous times!
"Don't lose hope; I will be there! To the Philippines "Don't lose hope; I will be there"; To Israel "Don't lose hope, I will be there"; To the United States "Don't lose hope, I will be there"; To the 4 corners "Don't lose hope, I will be there"; To all people who call upon My name "Don't lose hope, I will be there". November 12, 2013 4:48 AM. While outside praying with Randy this morning.

A PYRAMID (Great Pyramid) with a GOLDEN glowing CAPSTONE exploded off the pyramid...like a rocket! Leaving behind a snake like trail of black smoke.
It appeared to have a purposeful destination.
GOD shown Randy this dream September 2013

"Pray for peace in Egypt, pray for peace in The LAND, pray for peace in ISRAEL
" GOD spoke to Randy in the night, September 2013
"YOD" Spoken to my husband during the night, October 19,2012 (upper most portion/high & lifted up portion of G-d=Yahshua)
"Esther is in place". "2 House become ONE". "CLEOPATRA has been positioned".
Monday, September 10, 2012 My BELOVED Lord spoke to me in a dream just after midnight...3 distinct messages separated by time, bound by purpose, & delivered in one night!

"2 Sticks become ONE. STAND UP, STAND UP, STAND UP. Where is MY BODY? I AM your Head. Take ME to the STREET!"
Saturday, September 8, 2012 This was so cool!! 1st nations style...our Beloved put me on my feet joyful chant/singing/dancing thru the house!!

"ONE HOUR" our BELOVED awoke me @ 4:03 AM, July 2, 2012, pouring into my mind & soul the concept of ONE HOUR!! I climbed out of bed & recorded His LIVING WORD in the back of a BIBLE...then forgot all about until the BELOVED HIMSELF took me back there again, the morning of Semptember
17, 2012! It just so happened 9-17-2012 was Feast of Trumpets...Head of the Year! (Rosh Hoshanna). Father made me wonder how "ONE HOUR" of GOD's time ='s to ONE HOUR earth time. He put me to the math...led me by the Spirit!! Turns out ONE HOUR=77.7 days!
Then He led me to take the calendar & count 77.7 days (77 days, 16 hours) from 4:03 AM July 2, 2012...it came to September 17, 2012 Rosh Hoshanna!!! The EXACT DAY HE LED ME BACK TO THE NOTE!!!!!!!!!! Holy WOW!! HOW MIGHTY IS YOUR GOD??? He also spoke to a sister of faith, "
777
" (3 times) He told her, "777; silver, gold, diamonds; comfort, comforting, candles; assemble; MOSES, visitation"
'Treat this as if a JUBILEE; focus on forgiveness' While praying & seeking, these words suddenly filled my head & heart; then came added instruction 'To know when the TEMPLE was destroyed' (70 AD) February 10, 2012

"Know that I AM". A few days after Father gave me the "Tell them" messages, I had a moment of weakness...& allowed fear to creep in. But Abba Father quickly put out the flame of fear when He spoke these comforting words, "Know that I AM". December 14, 2011

"Tell them I AM calling. Tell them to seek Me. Tell them to come out of her." December 12, 2011 Wide awake in the early evening. It started when our BELOVED Lord challenged me 'To know EXACTLY how long His earthwalk ministry' & 'To know WHAT ELSE was 3 1/2'

"We're entering the season of fire & tribulation; Walk with Me." Morning after the benefit, the Lord spoke. October 9, 2011

The angel GABRIELLE appeared between myself & a performer during a benefit fund raiser held in a Sunday church on Shabbat/Saturday. Then without knowing, the performer began to sing about GABRIELLE!! October 8, 2011

FATHER GOD shook WASHINGTON DC
our nation's capitol city
exactly 20 DAYS after proclaiming His verbal Warning
for our nation!

"THIS IS MY HOUSE; THESE ARE MY PEOPLE!!!"
He shook our nation's East coast with the worst earthquake to strike the area in
67 years!
HE cracked many of our national icons:
whitehouse, capitol building, pentagon, national monument, Reagan Airport,
and even the
National Cathedral!!
HE broke the national monument's capstone (cornerstone)...& the National Cathedral's central tower & 3 of its 4 cornerstones...
because
there's ONLY ONE CORNERSTONE set by the builder...& it has been rejected!!
GOD's shaking was a wake up call! A last opportunity to realign ourselves with HIS WILL. REPENT & come.
August 23, 2011
"THIS IS MY HOUSE; THESE ARE MY PEOPLE!!" August 3, 2011 (I believe) 2 soulful friends were here with Randy & I (Thurston McCutchen & Eddie Rogers). The 4 of us were prayed up into the Spirit.
We were praying for one another & all matters under heaven. Suddenly Abba Father began proclaiming thru me, "This is MY HOUSE! These are MY PEOPLE!" He faced me to the four corners of the earth, one-by-one. He spoke first unto the East...I was facing the Whitehouse! My voice was a new sound...a sound like no other sound. Father said, "THIS IS MY HOUSE! THESE ARE MY PEOPLE!" He then proclaimed the same message to every nation & people! HE WAS RESETTING the STAGE & letting all know HE IS prepared to take back what is HIS!!
'TIME to REBUILD the HOUSE of the LORD' 7-23-11 following this 5 ½ years journey with Father & Truth,
I asked,
'What does all of this mean'? He took us 1st to Turner Falls in Oklahoma to show me '1' final thing...then took me by the hand to the Book of HAGGAI
(all 1 & ½ pages...all 2 chapters).
Abba Father is calling each of us to get busy rebuilding His House...from the inside out...top side down...foundation up
! HIM & HIS WAY 1st. He will see our efforts (love) & be pleased...He will be with us as we seek to rebuild. He tells us not to lose heart...not to waste time fretting & judging, but to simply "pour everything in...liquify". He warns us up front; however, that
He must STILL SHAKE the heavens & earth...every nation
. All that is not right must fall away...then He will come & pick us up & put us on His finger like a fine signet ring (for we will be bound ONE HEART & new SPIRIT in the fire proof blanket of Yahshua...the Son He Gave for us!!)
"Begin preparing"
6-19-11
The Lord inserted these words into my heart tonight
. I sensed food...physical. Repent & try to prevent. Prepare & beware. Flee...get on your knees. About 10 minutes later I got on-line & read the headlines on the Huffington Report about the prime minister's call for all out attack (jihad) on the U.S. PLEASE PRAY for all people to forgive freely & LOVE our FATHER & TRUTH...& ONE ANOTHER.
"I MAKE you a shepherd for My Sheep" "Go Forth
(in My Name)
& do not sin" "Drink the cup"
6-13-11 Walking to the mailbox the Lord fed me with the fullest understanding of NO FEAR "dust to dust". He knew us from before; we stood with Him before; we stand with Him now; and HE IS with us every step of THE WAY!

"You can't journey forward looking behind" 6-12-11 Pentecost
Sunday I was being tormented by unrighteous memories. The Lord was lifting & leading me upword.
"I AM releasing from you a sound like no other sound
.
Go forth & bear, reap, harvest much fruit--good fruit for My Kingdom which Come
" 6-11-11
Seems my voice is about to get YAH-sized. Full-filled 8-3-11! THIS IS MY HOUSE...MY PEOPLE!

"Go outside.
Face East & say, "He will COME from the East." Face North & PRAISE. Face South & say, "Wind & Wind & Wind". This occurred during the first ten days of June 2011. I believe it was on Sabbath...not sure if the 1st or 2nd. It was the strangest thing. I fully expected FATHER to say, "FACE WEST". but it never did. When I faced North, my stomach suddenly began jerking involuntarily...and tears streamed from my eyes like a RIVER of THANKSGIVING!

"ARISE & COME OUT of CAPTIVITY, for this is the BRAND NEW DAY which the LORD hath made" 5-15-11 These are the words the LORD spoke the morning I was to deliver my first official sermon as an earthly Ordained Minister. At this same service, the LORD blessed us with the opportunity to UNITE some dear friends in holy matrimony.

"My KINGDOM has COME" early May 2011 I've come to understand the Lord means His spiritual Kingdom. This is the finest hour of the CHURCH. It is the hour for the BRIDE to SEEK her groom & LOVE ALL OTHERS, for THE KING of KINGS IS COMING...coming to stay!
"STAND UP & Walk In the Light" 4-20-11 I was feeling really distressed & spiritually dirty the day my certificate arrived indicating in black & white that i am now officially an ORDAINED MINISTER for the LORD JESUS CHRIST according to the world. I actually felt nauseous. You see, the LORD pointed out to me that I was behaving like the Pharisees & Saducees. I wasn't content with the LORD choosing me...and personally sending me on assignment to GATHER & WARN my earth mates. I fell into the ways of the world, and I felt like a harlot & like I should tear up the certificate & mail it back. I sought FORGIVENESS for my choice...and guidance from the LORD. I spent a great deal of time that day on my knees REPENTING. Anyway, as I crawled around on my knees searching for a shoe, the LORD spoke, "STAND UP & Walk in the LIGHT". I cried...and then STOOD UP...and walked in the LIGHT.
"The LORD IS my buckler" 1-15-11 Three of us gathered in the name of our LORD this weekend to begin building a rustic outdoor GATHERING PLACE in the rain, for the people of YAH. As the guys dug holes & positioned cedar posts, they discovered the need for another post, so I volunteered to hike into the wilderness outback & search for a dead tree. They took me up on my offer! As I began walking...all by myself towards the woods, a trickle of fear crept in. I thought, 'Perhaps I should find a hiking stick/rod to take with me'. Just as I leaned to pick up a stick, the LORD SPOKE into my brain, "The LORD IS my buckler". Now let me assure you, "BUCKLER" is not a word I use...nor have I ever used. I thought, "WOW. The LORD IS my buckler." Through the power of the HOLY SPIRIT I understood it meant "strength"...& that the LORD would be with me. So I stood erect & began walking towards the woods again, then I hesitated....& wondered, 'But am I supposed to take a stick?' About that time, Randy came along & I said, "I was kind of hoping you would go with me." He said, "Okay, let's go" Then he took the lead & hustled into the woods. I felt a tinge of frustration creep upon me because of his abrupt...mannerisms. But the LORD SPOKE into my heart & said, "You're the one who wanted him to come. I was with you."

"We scream in the night & wonder WHY, for we have not turned to YAH in the day" September 9,2010 ROSH HASHANAH These words were spoken to me on the morning of 9-9-10. Earlier that same morning, the Spirit spoke, "We ARE the people of YAH"
VISIONS...WIDE AWAKE MENTAL IMAGES & SKY STORYBOARDS
:

May 28, 2006 The EAST morning SKY OPENED & GOD presented

a diagram of the UNITED STATES! It was at least the size of a football field. We were a beautiful sky blue...peaceful & tranquil, then suddenly & unexpectedly 2 storms came upon us from the East. The 1st was a nuisance & distraction. For the largest part, we ignored it & went about our day-to-day business unless personally affected. The 2nd affected EVERYTHING & EVERYONE! NO ONE could turn away; nothing was left unscathed, even the LIFE BENEATH the SOIL was SMOTHERED OUT!
The first storm came to rest upon southern California. It formed a woman's head; her mouth stretched into a scream & faced northward towards the door which YHWH uses to come & go. The 2nd formed her ripe belly womb atop the heartland of our nation. The life within her stretched & tore at her belly like an EVIL FORCE seeking to be born upon us! GOD SPOKE! HE repeated 3 times, "YOU WILL SCREAM LIKE A WOMAN GIVING BIRTH, but I WILL BE THERE" When I felt that I would either faint or die, HE added 3 times, "FROM OUT OF YOUR PAIN, YOU WILL BE BORN OF NEW LIFE".

2006 The MAJESTIC GOD HEAD SAT ATOP a pyramid-like MOUNTAIN. Our battle ready WARRIOR dressed in white STOOD earlobe level at HIS RIGHT HAND SIDE!

June 7, 2006 A GLORIOUS PALACE in the sky! OUR handsome GROOM & HIS radiant BRIDE STOOD SIDE-by-SIDE just outside the PALACE WALLS! We were
ARM-IN-ARM DRESSED for the WEDDING!!
WE WERE PERFECTLY MATCHED! Our GROOM proudly stood next to HIS BRIDE...ready to present HER without spot or wrinkle to the WORLD!
Ahead of us, a man on a HOVERCRAFT type MOTORCYCLE, urgently raced against time, HURRYING to ANNOUNCE the WEDDING PARTY!!


2006
A GREEN LONG NECKED DINOSAUR stood peacefully eating leaves from a tall tree. SOME WEEKS later, I LOOKED THRU A LONG covered OUTDOOR CORRIDOR. I WAS like looking backwards thru TIME!!! AT THE FAR END of the CORRIDOR was the SAME DINOSAUR laying DEAD!

2006 THE SOLE of A LEFT FOOT sat to the right hand of a dark eyed half smiling face in the sky. A CLOCK with its hand straight up 12 was centered in its ARCH!!!

2006 A DAY OF ANGELS FLYING IN THE SKY! ON the SAME DAY was a puffy letter 'I' with A SIMPLE HEART to its side. I understood it meant "I LOVE". I kept looking for more, like "I LOVE YOU", but GOD LOVES...not merely this or that, but ALL!!!


A MAGNIFICENT STAIRWAY INTO HEAVEN! 2007 ONE DAY while driving to Fort Worth, Randy & I saw A MAGNIFICENT STAIRWAY INTO HEAVEN. It sat at the end of the highway!!! IT LED to a RADIANT HEAVENLY PALACE!!! For miles & miles, IT LOOKED AS THOUGH WE WERE GOING TO DRIVE right up INTO IT. IT WAS sooooooooooooooooooo AWESOME! It seemed like WE WERE CROSSING

OVER!!! It was...and still is beyond WORDS!!! It was beyond breathtaking!!! It filled us both with AWE!!!!!!! We would have pulled over & stopped to cry for the GLORY of GOD was before us, but we couldn't move. We could have died right then & there and rested eternal in the SPLENDOR of GOD'S GLORY!!!

DREAMS:

A MANDATE WAS ISSUED in UNITED STATES! We could no longer do ? ssomething I VALUE to the CORE!
3-28-10 I don't know what the mandate was, but it was something that so affected me, that I immediately turned to walk away—and said, "I'm outta here" meaning, 'I will no longer be part of this country'.

As I turned About Face, I stood at a BORDER PATROL STATION (presumed to be the entrance to Mexico).

Armed soldiers stood in a row—between me & the gate that crossed over.

A voice spoke, "Not without a PASSPORT you won't!"
In disbelief I laughed—not because it was funny, but because it was so unbelievable, "You've got to be kidding me!

You're telling me I can't step one foot in front of the other without a piece of paper" as if a line had been drawn in the sand!

Without comment, their guns raised…pointing towards my head.

In utter disbelief, I looked back over my shoulder and saw a sea of people standing behind me—they also were determined to leave & I immediately realized things were about to get real ugly. A young dark-haired, dark-eyed mother stood immediately behind me—holding her baby on her hip.

Without thought, GOD REACHED my arms forward to take the baby and cling it to my heart, then HE SHOWN me my left hand—it was clinging to the hand of an unknown toddler that stood at my left side.

As I looked back up, a rifle fired and the young mother lay on the ground with a bullet thru her head.

A WAVE
of
REVELATION FOLLOWED:
FATHER FILLED me with INSTRUCTIONS
FIRST—YOU WILL TEACH THEM ABOUT ME!

SECOND—RETURN their HAPPY SPIRIT! TEACH them to SING, DANCE, & PRAISE

THIRD—TEACH THEM EVERYTHING ELSE!

GET A PASSPORT was fed into my heart...but not spoken
Note: To our Brothers & Sisters, TIME to TAKE HOLD of the HANDS SENT TO SAVE US
CALL UPON FATHER thru the NAME of our SAVIOR, YAHOSHUA ha Messiach aka JESUS the CHRIST

DREAM HAD BY A DEAR FRIEND! Setting: An old Victorian style farmhouse with wooden floors. In a room perceived as the living room there were a lot of unknown people shackled to the floor. They were shackled both by ankles & wrists. Everyone was crying & scared.

In the kitchen across the hall, a group of men armed with rifles sat at a table talking to one another in a foreign language. She couldn't understand what was being said, but understood the plan was to kill them, so she began to pray.

She prayed, "GOD HELP US, JESUS SAVE US!" As she whispered her prayer, a soft breeze blew through the room...although the windows were sealed shut. So she prayed a little louder. When she did, the breeze blew a little harder. She began encouraging those around her, "PRAY, say 'GOD HELP US, JESUS SAVE US'". A few responded & began to quietly chant, "GOD HELP US, JESUS SAVE US". The breeze became a soft wind. The more they PRAYED; the more the breeze stirred.

So my friend became bolder. She began to shout across the room, "COME ON EVERYONE, DO IT!" More voices joined in and PRAYED, "GOD HELP US, JESUS SAVE US!" The wind began to spiral. My friend shouted, "LOUDER, say it LOUDER! GOD HELP US, JESUS SAVE US!"

THE PEOPLE RESPONDED & LIFTED THEIR VOICES in UNISON, "GOD HELP US, JESUS SAVE US!" The WIND STIRRED FASTER & FASTER!

AS THE PEOPLE SHOUTED, "GOD HELP US, JESUS SAVE US" the STIRRING BECAME A WHIRLWIND! THE SHACKLES BROKE!! THE PEOPLE WERE 'CAUGHT UP' in the WHIRLWIND! THEY WERE CARRIED UP BY THE WHIRLWIND & BURST THRU A GLASS CEILING! PRAISE GOD!! THANK JESUS!! THEY WERE FREE!!!

So COME ON PEOPLE, RAISE YOUR VOICES & LET'S SAY IT,
"GOD HELP US, JESUS SAVE US"

KILLING FIELDS: HUMAN ENEMY & Meteor Shower 2-18-10 Two separate people dreamed of KILLING FIELDS the same night! Neither had thought about or discussed such matters.

1st: A virtual SEA of PEOPLE forced to sit in orderly rows in an open field in the UNITED STATES. They were being mown down with rifles, one-by-one by a UNIFORMED ENEMY! They PRAYED as they waited their turn to be executed.

2nd: PEOPLE were frightened, bloody & seeking protection from METEOR SHOWERS which came & went throughout the night. Many were obliterated; others untouched.

A few years ago, a five years old CHILD "looked deep into the rocks" on a Gulf Coast jetty in Galveston, TX! "There were some really bad people. THEY WERE KILLING EVERYONE with a thing. GOD WAS WATCHING and HE GOT TIRED OF IT!! HE TOOK the THING away from them & STARTED THROWING FIRE BALLS with HIS OWN feet/hands"!!!

Military Control! 3-27-10

I sat in the backseat of a driver-less military type vehicle…

something like a topless

Hum-V.

It was full of people I didn't know, but who like me needed to go someplace…and were locked into abiding the new governmental standards.

It was unlawful to drive any vehicle without a permit…and the permits were issued by the government. Apparently, many of us were unable…or unwilling to secure one.

So we would pile into waiting transport trucks hoping a valid driver to come along. Armed military personnel stood at the front of the vehicle.

To ensure compliance, they aimed a lifted rifle squarely at the empty head space of the driver's seat.

Everyone understood the drill.

Suddenly, I spoke to a twenty-ish year old man who sat in the center of the front seat, "Do you have one?"

As my words left my mouth, he slid into the driver's seat.

Fear filled me—for he had not answered…simply slid over & took the wheel.

I worried I had just caused his imminent execution.

GOD VEILED us! The soldiers didn't move a muscle when he started the truck & backed away!

We traveled by dark of night…'we' meaning a bunch of unrelated people trying to survive & distance ourselves from the military control. I was the only white. Everyone else I traveled with was African American. We stayed one night in a long barrack like cabin at the basin of some woods. Everyone was uneasy…trying to figure out the next move…where to go from here. It was clearly understood we weren't safe anywhere for long. We left again at night…traveling in caravan style, not knowing where we would end up. In the dark, we pulled off & parked on the parking lot of a deserted strip mall (?) to stretch our legs and decide—what next.

Suddenly, the pastor's (?) wife of one of our group—groaned from afar. We all turned & hurried across the parking lot to come to her side & see what was wrong…at the passenger side of their red car. She was looking thru the darkness—down the gently rolling parking lot…which flowed from behind the rear of her car.

THERE STOOD a line of similar people…prepared to take us on…and fight it out. I studied their faces…and recognized some as friends from my past, like a teacher I once worked with and another I somehow knew. It deeply concerned me to be faced off...one group to another. You see, I was blessed to have survived so far, by keeping company with those whom I traveled…although I truly knew them not. On the other hand, the ones that the perceived conflict was about to give way too—I truly knew. In my heart, I knew I had to do something, so I LOOKED UP into the heavens and ASKED 'what' to do...A voice suddenly spoke, "JESUS CHRIST"!

WALK in MY Statutes, KEEP (do) MY Commandments, & LOVE ONE ANOTHER SEPTEMBER 2010 I awoke about 3:30 a.m. filled with JOY for our heavenly FATHER & HIS perfect plan of LOVE! I reached up & put my hand on the window pane...wanting to be as close to HIM as humanly possible. I asked, "FATHER, 'What' would YOU have me do"? Immediately, HE RESPONDED, "WALK in MY Statutes, KEEP (do) MY Commandments, & LOVE ONE ANOTHER"! Holy WOW! HOW totally cool is that! You see, my question was a heartfelt...1/2 asleep outreach of love & devotion. FATHER knows every hair on my head...& yours! HE understood the depth of my yearning, & answered from the bottom of HIS HEART the only way HE knows: truthfully!

CONSIDER THIS: Many faithful people are fond of saying, "We don't have to live by the law! The Commandments were nailed to the CROSS". For the sake of ROMANS 14 & unity in the body, I'm not here to argue. BUT I ask you with all earnestness to please consider the words of our SAVIOR and start your dig there. JOHN 14:21 "The one who obeys me is the one who loves me, and because he loves me, my Father will love him, and I will too, and I will reveal myself to him."


RELATIONSHIP, not Routine August 2010 I awakened early one morning to the Voice of the Holy Spirit,, "RELATIONSHIP, not Routine" I went to sleep the night before PRAYING for direction...wondering what I should teach next.


A YOUNG CHILD'S DREAM July 27, 2010. The LORD our GOD answers PRAYERS! A few nights ago, I went to sleep praying for understanding. I ASKED GOD to make things crystal clear to me...not to let me miss HIS POINT. I WONDERED whether my obedience is sufficient...and my energies rightly placed. I wondered if there's anything I need to know. HE Responded by sending two dreams in a single night. Neither came to me, but both came to innocent children. One awakened in the night...panicked. She came to our room for comfort, "NaNa, I had a dream. A dinosaur was trying to get everyone in my family. We were in the back of a trailer (like a cattle or horse trailer) behind one of those big truck things...it was driving itself. The dinosaur was chasing us!" Her dream reminded me of several things: the Holocaust trains, the warehouses for the Japanese descendants who lived in the U.S. during WWII, & the warehouses that some people say are currently being bought & prepared to use as mandatory warehousing of mass numbers of people in the U.S. It also reminded me of the long necked GREEN DINOSAUR eating leaves from the top of a tree that the LORD shown me a mental image of several years back. A short time later HE SHOWN me the dinosaur again. I looked thru a pillared open-air sidewalk. It was like looking thru a TIME TUNNEL. At the far end of the tunnel, the same dinosaur lay dead.



ANOTHER YOUNG CHILD'S DREAM July 27,2010. Another child awakened happily to the NEW DAY, smiling, "Nu-Nu,(she usually says, NA-Na) I HAD A DREAM! There was the earth, stars & a Mom with wings wearing a dress (robe). She was 8. (She had the number "8" on her robe!) She had a circle on her head. (A halo!) Her wings were like a butterfly. Her dress was like a rainbow...all the colors! She had a shovel & she was digging up stars! Every time she dug up a star, A DINOSAUR knocked them back down." (He was batting them with his RIGHT hand.) Suddenly, she looked up at me & said, "YOU were the MOM! Your name was NU-NU. Are you 8? The DINOSAUR kept knocking your stars back down with his hand." She said, "There was a HEART over the earth. There was a man with wings inside (the HEART) wearing a dress (robe). He had a circle (halo) over his head. It was Poppa! His dress was WHITE"

SOME of the MOST IMPACTFUL WORDS SPOKEN to me:


THE KING, THE KING IS COMING! THE KING, THE KING IS COMING! THE KING, THE KING IS COMING!

THE KING IS COMING TO STAY

PUT ON Your SACKCLOTH, for TONIGHT I COME

ANOINT THE DOORWAY WITH OIL

REACH UP & FLIP ON THE LIGHT that OTHERS MIGHT SEE

LIFT THEM, & I WILL LIFT YOU

ASZURIAH, ASZURIAH, ASZURIAH (Spoken by an ANCIENT HEBREW VOICE...deep & gutteral)

IF ONE TOE SINS...IF ONE FOOT SINS...IF MORE THAN NOT, WHAT SHALL I AMPUTATE

VERILY, VERILY, I SAY TO you, 'THE SPIRIT WORLD IS FAR GREATER THAN ANYTHING KNOWN on EARTH(Issued as a WARNING!)

IT IS THE TIME OF CHOOSING & soon-to-be Revealing

A SPIRITUAL NOAH'S ARK 3:33 AM 2-13-10 In the sky! I asked, 'FATHER, what IS IT?' HE spoke, "A Spiritual Noah's Ark"

MORE WORDS & DREAMS FEBRUARY & MARCH 2010:

IT IS THE TIME OF CHOOSING & soon-to-be Revealing 5 a.m. 2-12-10

SHOW ME LOVE 3 ish p.m. 2-15-10; DON'T WORRY 3:15 p.m. 2-15-10

KEEP Your

MIND PURE early evening 2-15-10

STEADY Thee in MY TRUTH

10:36

p.m.

2-15-10

MAY THE SPIRIT of the ONE who LOVES US—REJOICE—and GIVE THANKS to the LIVING LORD Each Day!

4:06

a.m.

2-16-10

POUR EVERYTHING IN—

LIQUIFY

7:33 a.m. 2-16-10

WAIT UPON THE LORD

near

9

a.m.

2-16-10

ANYWHERE

, ANY TIME,

ANY PLACE

—

I'll BE THERE FOR YOU

5

am

2-17-10

THIS IS THE LAST OPPORTUNITY to CLIMB ABOARD 3:03am 2-19-10

ALL RIGHTS OWNED BY GOD

1:35 a.m. 3-1-10

DON'T LOSE HOPE

3-2-10

Out of a field came a train where they lay

3:38 a.m. 3-11-10

The FIRMAMENT 3-9-10.

These words were all that remained of a dream.

I looked up "firmament":

it's the place that separates the WATERS of heaven and earth.

The ROAD to GET THERE (EMUNAH) IS THRU your HEART

3:58 am 3-12-10

IT'S TIME

for us

(U.S.) to

GATHER CLOSE

to our FATHER & HIS TRUTH & REPENT for our use & misuse of HIS BLESSINGS. 3:44 a.m. 3-20-10

I HAVE IT ON THE HIGHEST AUTHORITY—It's TIME for us to

GATHER CLOSE to our FATHER'S TRUTH…beneath the VEIL of YESHUA, HIS ANOINTED SON

As the Birds that SING in the SPRING—thankful for NEW BEGINNINGS, so shall you

3-23-10

The WORD IS LOVE

—

to SERVE by the hand in love…to put our hands together & work together

HOW MAY I HELP You

—

while

SERVING MY FATHER?

3:33

a.m.

3-26-10

"SOLAR SYNCING" November 18, 2010, I was awakened to these words. I had never heard the term & questioned WHY, for I thought how FATHER'S Holy Days are normally connected to LUNAR. Yet, because the words "solar syncing" were repeated numerous times, I climbed from bed & wrote them down. Some four days later, I stumbled upon the paper they were written on, & asked a visiting friend if he had heard of the term. He had not, so I looked it up. Interestingly, I discovered a few related YOU TUBES from July 2010. Most recently it returned to my mind while watching a YOU TUBE episode "9/12" by retired Green Beret John R. Moore of Republic Broadcasting.org

WIDE AWAKE
11/14/10 Related YOU TUBE on the ONE TRUTH page. Please WATCH IT
May 8, 2006 GOD presented a scroll in the sky. It hovered to the NORTH of our home...& streamed from N to S. It was layered with NAMES in HAND WRITTEN, ANCIENT SCRIPT! Three numbers sat to the N/NW end (left hand side) of the SCROLL. They were written in a straight row...as if a date. The first was 11. The second 14. The third 10. At the time, 11-14-10 seemed far away.

Today is 10-21-10, and it doesn't seem so far off anymore. PLEASE PRAY ABOUT THIS DATE! ASK FATHER to GUIDE YOUR HEART & STEPS in all you do. PLEASE SEEK HIS WILL, HIS WAY, & HIS WISDOM for your life. PLEASE TEACH/FEED YOUR CHILDREN UPON GOD'S VALUES. PLEASE LOVE ONE ANOTHER & SERVE ONE ANOTHER ALL the DAYS of your life on earth. PLEASE DO NOT TAKE the MARK of the BEAST! PLEASE DO NOT LOSE HOPE. NO MATTER WHAT WE FACE, GOD IS WITH US. PLEASE OPEN the DOOR TO Your HEART & WELCOME GOD'S SAVIOR HOME. Remember, the flesh is temporary, the soul is eternal. MAY GOD HELP US & JESUS SAVE US! May we be LIGHT in a dark world.

Interestingly, G-D SHOWN to me, an image of myself & Randy…about three years ago now, he was laying on a cloud reaching down with the full length of his arms. I was standing on tippy toes—lifting an endless line of children up to him…one by one. As I lifted, he received & pulled each up into the heavens.

THINK ABOUT IT: Awareness, 3-28-10: Like the Easter Bunny & Santa—deception slides into our minds thru love while we're young & tender and willing. Then by the time we're old enough to SEEK TRUTH we discount that which cannot be seen…for we were lovingly deceived too many times. And we continue to pass those fun & seemingly harmless traditions down to our children & their children thru our family's fold of time, not realizing HOW they dull & blind us! TRUTH IS GOD'S. AND GOD HOLDS US ACCOUNTABLE to TEACH our children...'HIS CHILDREN' WELL.

CHOOSE the RIGHT WORDS & the WAY IS PAVED 7:40 a.m. 3-29-10 EX: Do things "YAH'S WAY" = YAHWEH; and "It IS REAL" = ISRAEL; and "Yes you are" = YESHUA

Several years ago an ANCIENT, THICK gutteral VOICE spoke 'AZURIAH, AZURIAH, AZURIAH'
It was profound...spoken with such AUTHORITY! But I didn't & still don't know positively 'WHAT' was/is meant OR 'WHY'. Please understand, I GUESSED at the spelling! Sounds like Ehz-SUR-EYE-Uh or Ehs-ZUR-EYE-Ah Holman's Bible Dictionary led me to several related words & spellings…and possible reason s for the DELIVERY. See: ASSIR (prisoner), ASSUR (See, Assyria), ASSYRIA, AZZUR, (one who has been helped), URIAH (fire of YAH), AZARIAH (personal name meaning "YAHWEH has helped"! AZARIAH was a friend of DANIEL renamed 'Abednego' by Persian officials. GOD DELIVERED him from the fiery furnace.) THIS WAS A REVELATION of sorts: Scripture says that one day we will ALL SPEAK the PURE LANGUAGE, and truly it's already begun, for it is deeply EMBEDDED within us.

DO WE—DO WE HAVE TIME…left & right and left & right 4:40 am 3-31-10


It's the TIME of CHOOSING & soon-to-be Revealing February 2010

Brothers & Sisters, It's been nearly 5 years since "I AM. I AM your FATHER" revealed HIS HEART & drew me to TRUTH!

HE has shown me so many things in heaven & on earth—including the LATE HOUR 'STRAIGHT UP 12' & the reason HE CALLED us to GATHER as many as humanly possible CLOSE to HIM—BEFORE the STORM BLOWS IN! He STANDS steadfast & center-point like a TREE with arms out wide—Welcoming ALL WHO WILL "COME" & take refuge in HIS PRESENCE!

So COME ON PEOPLE, RAISE YOUR VOICES & SAY IT,
"GOD HELP US, JESUS SAVE US"