"I AM; I AM your Father"
Sent me to gather you "as many as humanly possible" by the hand in love!
"We prepare the way for The Coming KING"
"Time4choosing & soon-to-be revealing"
"Come all My people...every tongue, every tribe, every nation"
GOD's 10Hour777Day PreparationHours BirthingPangs WatchCLOCK
STRUCK 10 August 18, 2014
Ticking its last preparatory beat November 3, 2014
God's BRIDE is prepared for the Spiritual Battlefield!
ARISE in GLORY~Take the LAND by the Hand in LOVE!
May GOD seal you for Divine Protection as Lot in Sodom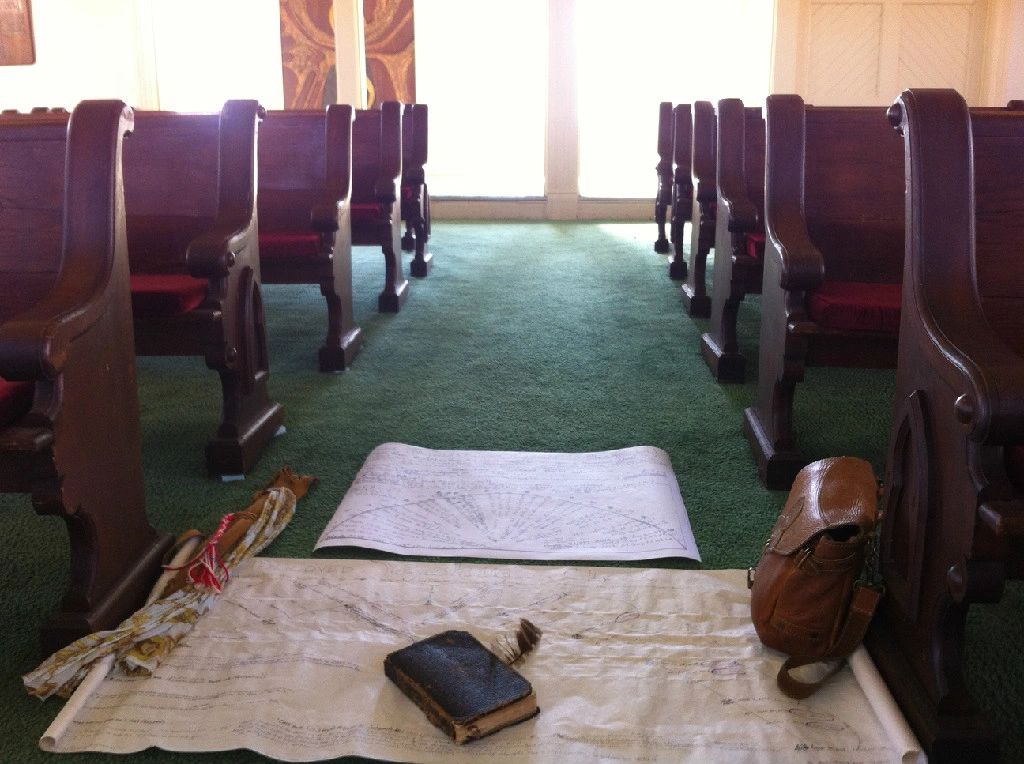 Praise YHWH for Divine Revelation & Majestic Proclamation
STAY AWAKE, SEEK, COME OUT, KEEP WATCH
GOD gave a "LEGEND Box" as "a Key to Understanding"
God gave 2 keys to understand Time: "draconian" & "LOVE"
They operate simultaneously!
One is of the evil one. The other is of GOD!
God spoke 3-WORDS of LIGHT "9", "11", "15"
Those 3-LIGHT WORDS revealed 3-STAGES of Time!
Stage 1 sat upon a DEPRESSED land in the SW!
Stage 2 sat upon the HEART of the LAND!
Stage 3 sat 2/3 up side of Mtn in NE!
Stage 3assigned extra 1/2 time!
GOD said "Focus Now on 'AliYah' & 'Shavuot 22'!"
"SHAVUOT 22" arrives Stage 3 Hour 12
Some calendars project Shavuot 22 to be June 6, 2022

Let it be known
"One Hour = 77.7 Days"
Each Hour has a "JUDGMENT 20" date
"20" = expectancy, redemption, ransom
Judgment: With Him or against Him? Belief vs Unbelief
JOHN 3:14-18 And as Moses lifted up the serpent in the wilderness, even so must the Son of Man be lifted up, 15 that whoever believes in Him should not perish but have eternal life 16 For God so loved the world that He gave His only begotten Son, that whoever believes in Him should not perish but have everlasting life. 17 For God did not send His Son into the world to condemn the world, but that the world through Him might be saved 18 "He who believes in Him is not condemned; but he who does not believe is condemned already, because he has not believed in the name of the only begotten Son of God.
Each Hour has...& Is "CONCEPT 40"
CONCEPT 40 = tests & trials...possible chaos/death
Concept40=flowing time as water w/o boundaries; spans entire hour
Concept 40 purpose=purify & sanctify the Body of Believers
Think Israelites 40year WildernessWalk & Yeshua's 40daysTemptation
Noah's 365daysAboard the ARK result of 40days&40nights of rain
EXACTLY 1week before GOD's CLOCK struck 1st Hour
September 10, 2012 my Beloved Lord spoke to me in a dream just after midnight, 3 distinct messages separated by time, bound by purpose!
"Esther is in place" "2 House become ONE"
"CLEOPATRA has been positioned"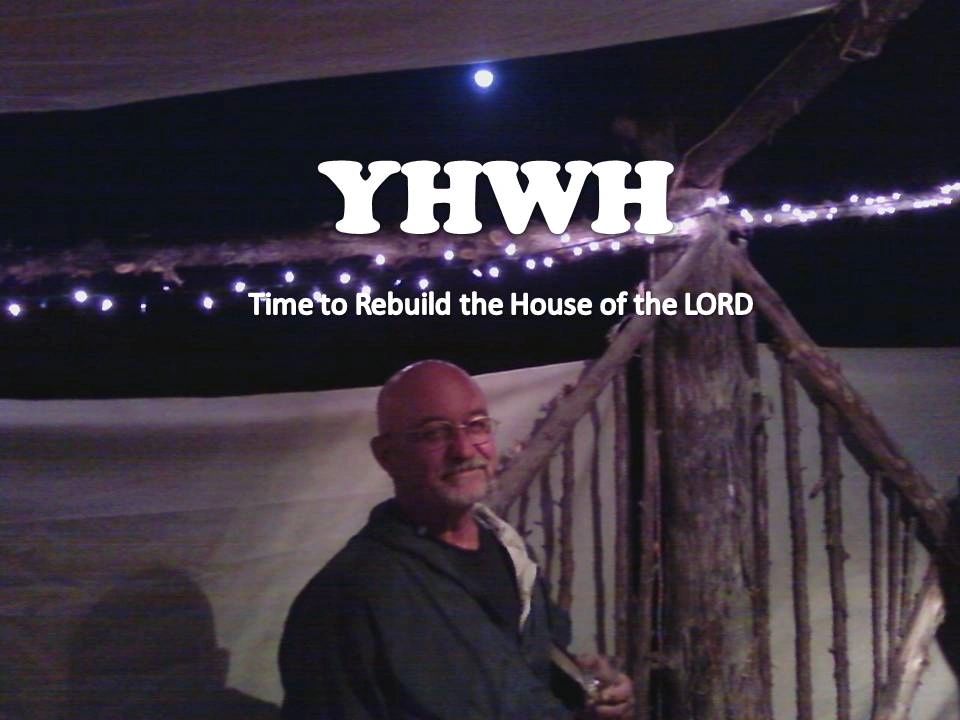 1st HOUR: GOD's EYE FOCUSED on HIS Holy WAYS
1st HOUR opened on Feast of TRUMPETS!
(Trumpet sets the feast calendar, warns of battle, announces Coming KING)
1st HOUR...20th Day = 7th Day Feast of Tabernacles
(A holy 8 day memorial feast to be kept unto the LORD for all generations)
1st Hour Concept40...SuperStorm Sandy faced off w/East coast USA
"Rest in Me. I will walk you home." October 8, 2012
"Fast 40" 'Seek & Pray Hanukah/Christmas' Oct. 26, 2012

2nd HOUR: GOD's EYE FOCUSED on THE CHURCH
2nd HOUR opened Pope calling for world authority as moral force!
[Article published Dec 3, 2012 www.catholicnews.com/]
2nd HOUR...20th Day...Christmas Eve
2nd HOUR Concept40...The Church's Wilderness walk
2nd HOUR...closed w/Pope Benedict's resignation on the table!

3rd HOUR: GOD's EYE FOCUSED on HIS SON
3rd HOUR Biblical PASSOVER: The LAMB Betrayed & Crucified!
3rd HOUR 2013 PASSOVER: The LAMB betrayed, again!
3rdHour Judgment20 GOD delivered me to Testify-n-Israel
3rd HOUR Concept40 Strength in Christ; Individual Wilderness Walk
Testify2Truth...Witness4Yahshua!
Remember RED SEA: YHWH protects, delivers & crushes!
Exodus 12 & 14; II Chronicles 30 & 35; Mark 14, 15, 16
Yikes! New pope rushed into office...given keys to UPPER ROOM!
President Obama & his "beast" Journey2Jerusalem4PassoverPrepHrs!
GOD humbled man & beast in JERUSALEM during PASSOVER 2013
REWIND: Yahshua/Jesus humbly rode into Jerusalem on a donkey.
Fast forward 2013: President Obama tried to roll into Jerusalem in his diabolical terror proof car "The BEAST", but GOD said NO!! No bombs needed...simply the wrong fuel! YHWH shown how easily man & beasts can be shut down. "THIS IS MY HOUSE! THESE ARE MY PEOPLE!"
GOD further humbled the proud by sending a ferocious DUST STORM to ground the preplanned, pompous EXODUS.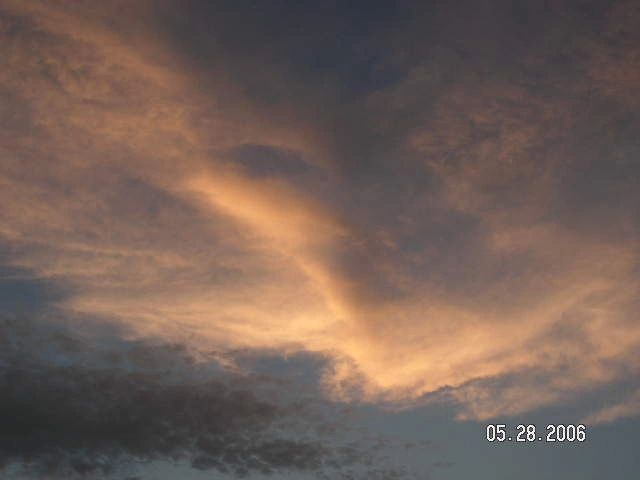 4th HOUR: GOD's EYE FOCUSED on ISRAEL & USA
4th HOUR 2013...7yrs Anniversary SCROLL & #'s (Sukkot 2011)
4th HOUR...20th Day...7yrs Anniversary U.S. MAP & STORMS
4th HOUR...40th Day...U.S. told ISRAEL to divide JERUSALEM!

May 8, 2006 GOD hung Scroll w/Ancient Hebrew Script in North Sky
3#'s: 1(11) 14 10 to left of unrolled SCROLL foretold Sukkot 2011
YHWH is the only ONE who can & did foretell SUKKOT accurately!
Hours later: un-Believing friend's son died tragically. We pray he BELIEVED, despite his Dad...& both names be in LAMB's BOOK of LIFE
John 3:18 He that believeth in Him (Yahshua/Jesus) is not condemned; but He that believeth not is condemned already, because he hath not believed in the name of the only begotten Son of God.

May 28, 2006 GOD opened EastSky; revealed U.S. Map & 2 Storms
2nd Storm took life from beneath soil; 2 formed 1 pregnant woman!
3times each...the LORD repeated,
"You will scream like a woman giving birth, but I will be there."
"From out of your pain, you will be born of new life."

June 17, 2013 President Obama told Israel for peace to exist, they must divide Jerusalem! Yet, it is GOD's LAND & there will be no lasting peace until THE KING of KINGS returns with a two-edged sword!

5th Hour: GOD's EYE FOCUSED on The BRIDE & FEASTS
5th HOUR 2013...opened July 25, 2013
5th HOUR Judgment20 August 14, 2013
5th HOUR Concept40 entire hour + day September 3, 2013
GOD said "ARISE in GLORY" Tabernacles 2013
"CLIMB Aboard! We're about to set sail"
YHWH gave 7dayWarning as days of Noah before sealing Spiritual Noah's Ark
October 2013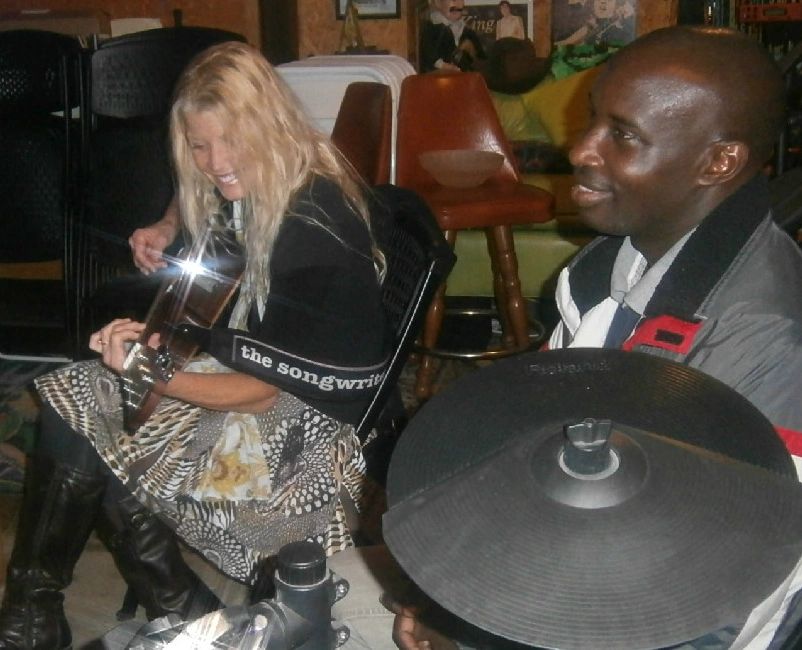 6th HOUR: GOD's EYE FOCUSED on Paving the Way
6th HOUR 2013...opened October 11, 2013
6th HOUR Judgment20...Oct 31, 2013 Halloween Day
6th HOUR Concept40 entire hour + day November 20, 2013
Hanukah arrives a week later...one day before Thanksgiving
Nov.8 PHILLIPINE's ravaged by SuperStorm Typhoon Yolanda aka International codename Hurricane Haiyan
6th HOUR...Rarest HYBRID SOLAR ECLIPSE & COMET ISON cross earth's plane...pass thru Constellation BOOTES, November 3.
Comet ISON reaches Perihelion Nov 27 facing "The LAND" on Hanukah/Thanksgiving (exits Solar System in 7th Hour)
TIME2adoreTheKINGbackIN

7th HOUR: GOD's EYE FOCUSED on The WATER
7th HOUR opens: December 27, 2014
JUDGEMENT20=January 16, 2014
CONCEPT40=February 5, 2014
Day 1...Fukushima Nuclear reactor had another explosion
Day 17 (January 13, 2014) GOD revealed He will Close the Door of "A SPIRITUAL NOAH'S ARK" Shabbat Friday, April 11, 2014. Threshold day Passover 2014 PREPARATION hours. Just as in the days of Noah, I believe GOD gave 7 day notice (Genesis 7:4) on October 12, 2013 saying, "Climb aboard...We're about to set sail"

8thHOUR: GOD's Eye Focuses on Sealing4Protection B4Storm
8th Hour 2014...opened March 15, 2014
8th HOUR Judgment20...April 4, 2014
4-11-14 GOD closes Spiritual Noah's Ark seal & protect
Read Revelation 13:7-10
PASSOVER 4-15-2014...1st Blood Moon holy day feast of 2014/15 Tetrad
8th HOUR Concept40 entire hour + day April 24, 2014
The Pope & the nations of the earth are rallying together
"New World Order" is now common speech
SEEK ye the Kingdom of GOD
ASK GOD today to draw you to THE SON He gave
9th HOUR arrived June 1, 2014
PREPARATION HOURS July 2012 thru Nov. 3, 2014. What then?
Only the great I AM your FATHER knows for sure!
One thing for sure, The Lord's called out CHOSEN ONES are Ready!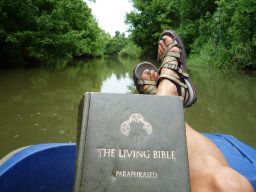 SEEK, REPENT, TRUST, COME OUT, HANG ON, LOOKUP
YHWH's Sabbath October 8, 2011, we participated in a benefit concert @ a Sunday church. An Angel appeared between me & a performer; I asked, 'FATHER, who is that'? 'GABRIEL' filled my mind, so I stood & testified! The next song performed, MIDNIGHT CRY!! Next morning, October 9, 2011, my LORD counseled,
"We're entering the season of fire & tribulation. Walk with Me"


YHWH Is the same yesterday, today & tomorrow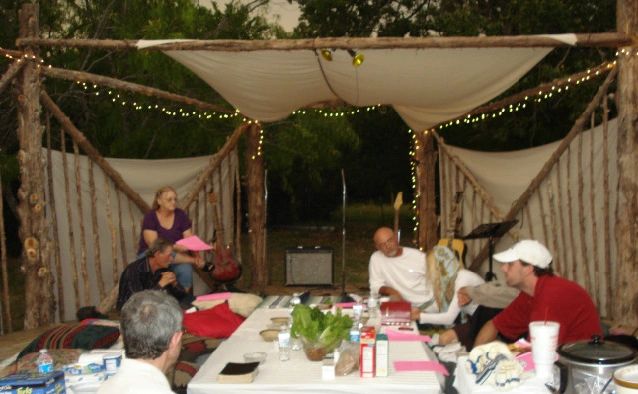 Abba FATHER's LIVING WORDS hold up to scripture
"Tell them I AM calling. Tell them to seek Me.
Tell them to come out of her."
Jeremiah 51:45 (NLT) A Message for the Exiles
"Come out, my people, flee from Babylon. Save yourselves! Run from the LORD's fierce anger.
Revelation 18:4 (NIV) Warning to Escape Babylon's Judgment
Then I heard another voice from heaven say: "Come out of her, my people" so that you will not share in her sins, so that you will not receive any of her plagues."
Freely Abide in the WILL of the ONE you LOVE

YHWH Owns & Opens all Doors
He made known to us the mystery of His will according to His good pleasure, which He purposed in Chirst, to be put into effect when the times reach their fulfillment to bring unity to all things in heaven & on earth under Christ. Ephesians 1:9-10

Law over grace? Absolutely Not.
Create in me a pure heart, O God, and renew a steadfast spirit within me...Restore to me the joy of Your salvation and grant me a willing spirit, to sustain me. PSALM 51:10,12

'FATHER, what would You have me tell them?'
"Tell them all the same thing TRUTH IS TRUTH"
YHWH Freedom Farm
"Think Relationship, not routine"
A TRUE WILDERNESS EXPERIENCE
THE WINDS HAVE BEGUN TO BLOW!!

May the SPIRIT of TRUTH guide you.
May the BREATH of YHWH fill your lungs.
May you be engulfed in the winds of change.
May prayer be your first line of service to others.
May talking to your Abba Father be fluid as breath.
May Abba Father Renew, Refresh, Forgive...& Restore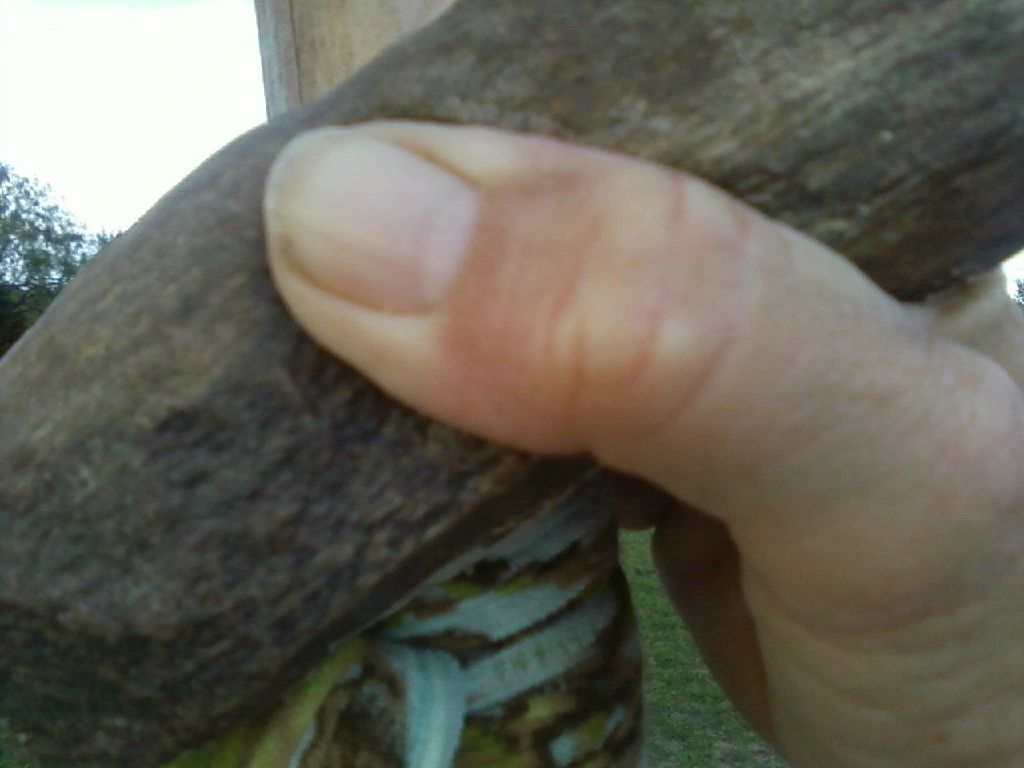 "2 Sticks become One. STAND UP! Where is My Body?
I AM your head. Take Me to the Street" Sept. 8, 2012
"Esther is in place, 2 house become one,
Cleopatra has been positioned"
Sept. 8-10, 2012...Note 'Cleopatra' was last Pharoah of Egypt

Multiple consecutive nights March 2012 dreamed of LAMB of GOD & 7 Seals
"HOLY...HOLY...HOLY"
"He is worthy, He is mighty; He is worthy, He is mighty"
"Grace, Grace, Grace"
'Treat this as if a JUBILEE...focus on forgiveness'
'Know when the Temple was destroyed' (70 AD)
February 10, 2012
"Know that I AM" 12-14-11
COME ON PEOPLE...COME ON AMERICA
TIME 2 Sing, Dance, Praise, & Testify
STAND Up & WALK In the Light
TRUTH IS TRUTH
R.U.N.
I gave MY LIFE, MY SON for you! January 2, 2006
I gave this Land of Milk & Honey for you! January 2, 2007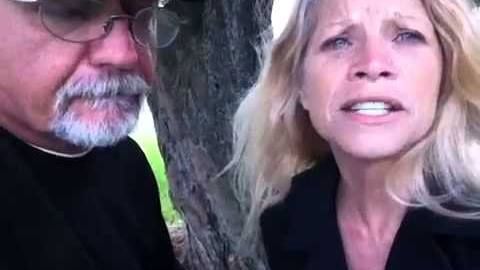 August 3, 2011
GOD Warned the USA
Abba FATHER Warned the 4 CORNERS
HE SPOKE FIRST to our U.S. WHITEHOUSE
"THIS IS MY HOUSE! THESE ARE MY PEOPLE!"
GOD warned the Whitehouse to realign with HIS Will
To repent for pushing Him out of His House
To make laws that serve righteously
Please pray our leaders submit
Because
'20' days later
August 23, 2011
GOD Struck Washington DC!
GOD's target: our attention & national idols! U.S. Whitehouse, Capitol, Pentagon, Washington Monument & National Cathedral including A SCROLL Holding ANGEL...as to break covenant protection

U.S. East coast experiences worst earthquake in 67 years!
3 of 4 Cornerstones broken Washington National Cathedral!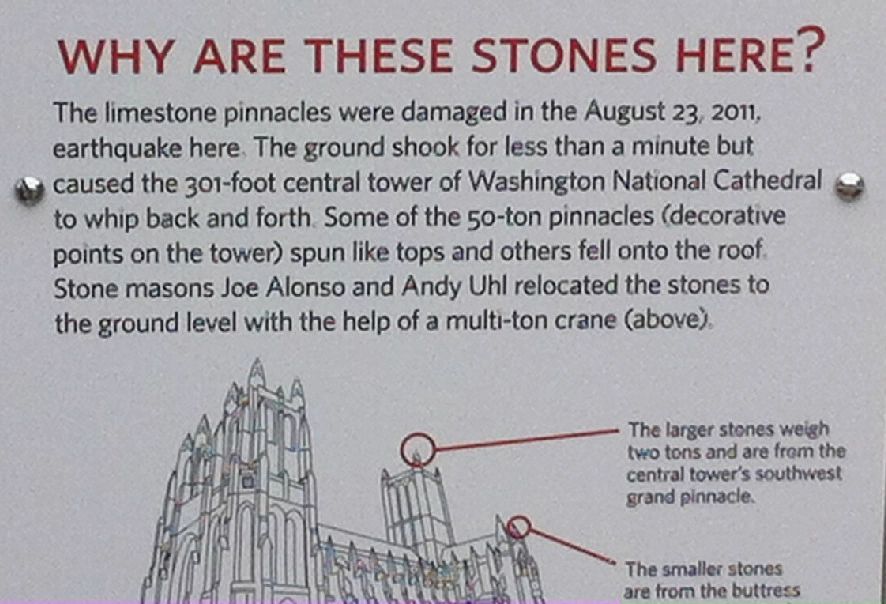 WHY? Because there is only ONE true CORNERSTONE!

Job 38:6 Whereupon are the foundations thereof fastened? or who laid the corner stone thereof;
Psalm 118:22 The stone which the builders refused is become the head stone of the corner.
Isaiah 28:16 Therefore thus saith the Lord GOD, Behold, I lay in Zion for a foundation a stone, a tried stone, a precious corner stone, a sure foundation: he that believeth shall not make haste.
Jeremiah 51:26 And they shall not take of thee a stone for a corner, nor a stone for foundations; but thou shalt be desolate for ever, saith the LORD.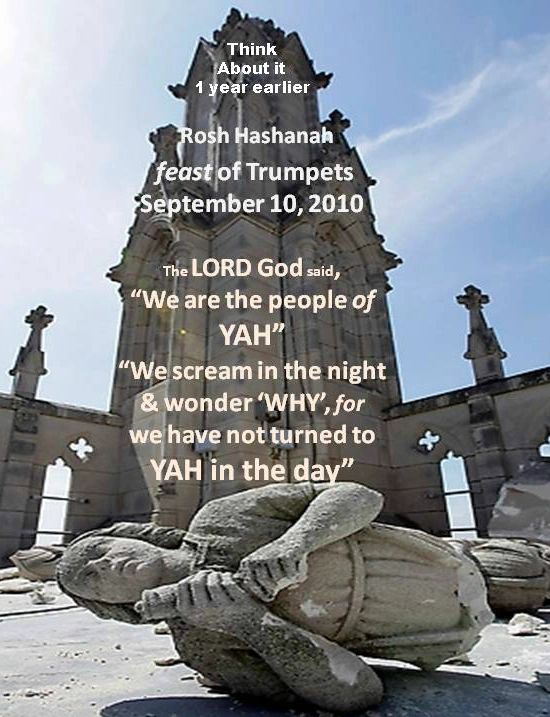 "You are Empowered"
"TIME TO REBUILD the HOUSE of the LORD" 7-2011


GOD instructed, "1st you will teach them about ME
2nd you will return their HAPPY SPIRIT, teach them to sing, dance, & praise; 3rd you will teach everything else."

"Begin Preparing" 6-19-11
"Face East & say, 'He will come from the East'
Face North & Praise
Face South & say, 'The winds & winds & winds'"
Think about it: There was NO WORD for the West! May 2011
"ARISE & COME OUT of Captivity
for this is the brand new day which the LORD hath made!" 5-15-11
It's only by forgetting yourself that you draw near to God
~Henry David Thoreau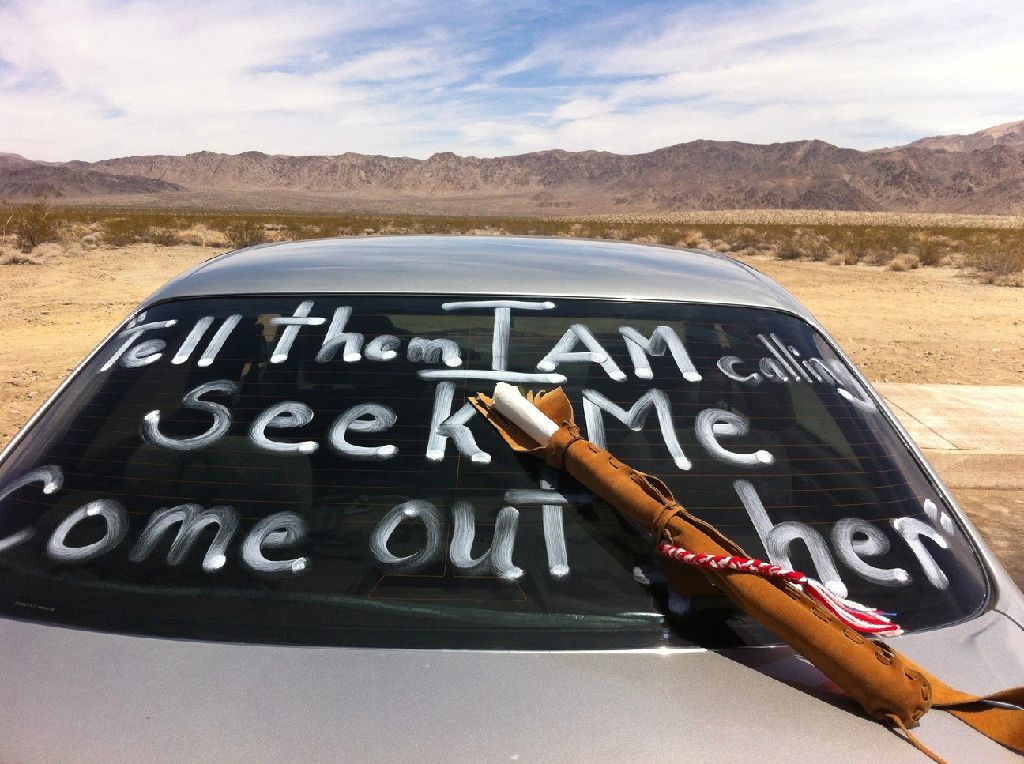 After GOD taught what really matters, He sent us E2W across the USA 2times to Warn & remind everyone He's the ONE we owe Allegiance too~
Trust YHWH & Yahshua
No matter the consequence
Be strong & courageous. Do NOT take the mark of the Beast!
Do NOT fear man, but fear GOD who has power over this life & eternity